What is Robotic Process Automation?
Robotic process automation (RPA) is the use of software with artificial intelligence (AI) and machine learning capabilities to handle high-volume, repeatable tasks that previously required humans to perform. These tasks can include queries, calculations, transactions and maintenance of records. RPA uses software, commonly known as a 'robot', to capture and interpret existing IT applications while also enabling transaction processing, data manipulation and communication across multiple IT systems. These software robots (bots) can mimic a human worker by logging in and out of applications, entering data, as well as calculating and completing tasks.
RPA can help businesses improve the efficiency and effectiveness of their operations at a faster pace while also reducing costs. In short, it's a digital worker, that works faster, up to 24 hours a day, makes no mistakes, reduces costs, and documents all work seamlessly.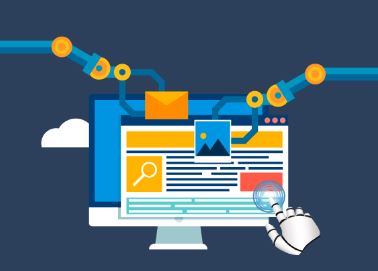 Benefits of RPA
Save time and effort

Ensure Compliance

Improve Customer experience

Reduces Errors

So the next questions?
What should be automated? How do you identify the processes? Who can automate? What can be automated?
We know that this list can grow and so does the complexity in dealing with these answers. At AdvanceRPA, we have extensive knowledge and experience in helping our clients achieve their goals. We believe in putting our skin in the game.
Some typical examples:
Log in to any application (ERP, CRM)
Extract structured & unstructured data
Perform calculations and follow apply data rules
Open emails and work with attachments
Move file and folders
While RPAs can be used in various departments throughout a business, it's not always an answer. There are few things to be mindful of when selecting a process for automation. These include:
Is it repetitive
Is it error-prone
Is it highly structured or rules-based
Does it rely on digital data
Is it time-sensitive
If organisations can identify processes that have these characteristics, that's your low hanging fruit. Sometimes these are the processes to start your journey from to share the success story across the organisation. A well-designed RPA can not only improve business efficiency but also lay a foundation for successful digital journey.
Use Cases